Yes I was there because I was very curious. Joe and I decided to drive an hour to get there only to find out it wasn't bad. You could find a game almost instantly. I got into a nice game against a guy who played Horde Orks. I brought out the old Swamp Breakers I haven't played for almost a year and surprising fought well even though I lost. I don't have pictures of the fight but I do have some of a battle between Chaos and Space Wolves.
But first to the store itself.
Here is an overview of it about halfway through the day.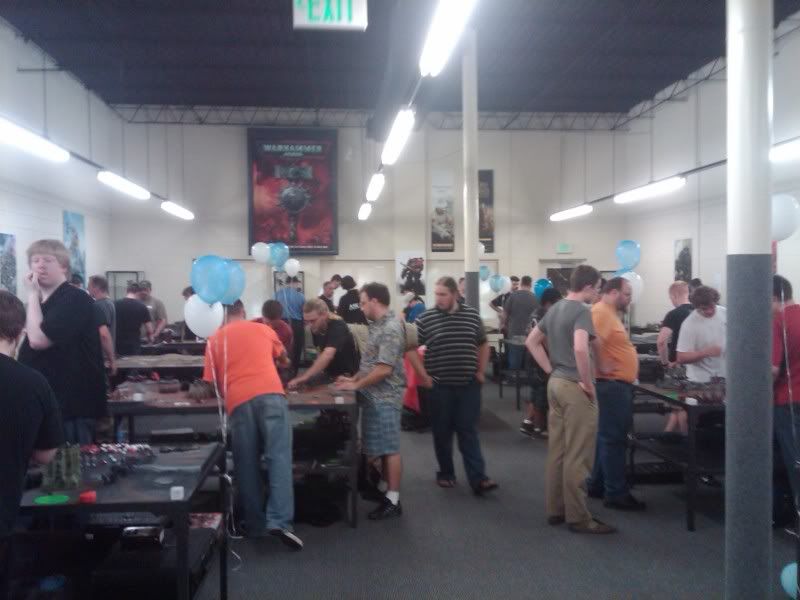 Not too crowded once the day went on. Joe played a game with his Vampire Counts and WON! A game to where Joe actually WON a game...even though it was a 2 on 2 game but whatever.
So I ran into a table with Chaos Space Marines...these weren't normal Chaos Marines. These were awesomely painted space marines with armor that looks polished!! I was stunned. Even though he told me how to paint it...I Will not spread word of the technique or I may anger the Gods of Chaos!!. Here was an overveiw of that board.
Space Wolves(Left) VS Chaos Space Marines! (Right)
It was 5 Objectives Pitched Battle. I didnt stay for the whole game but Chaos pulled out the win! FOR CHAOS! and pancakes! \o/
Here were some of the models on that board. Chaos was best painted and converted hands down.
Daemon Prince of Tzeentch (Kinda Blurry)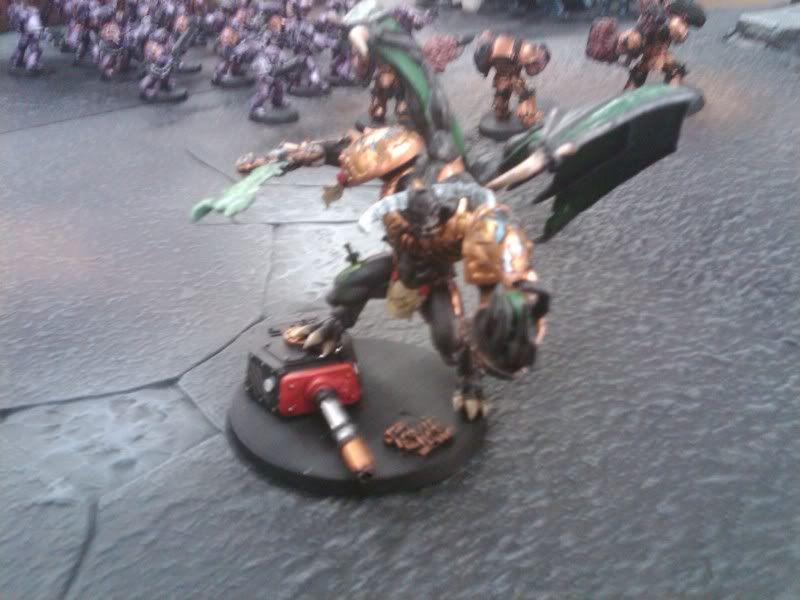 Chaos Lord of Nurgle with Plague Reaper (Coolest Chaos Lord conversion ive seen yet)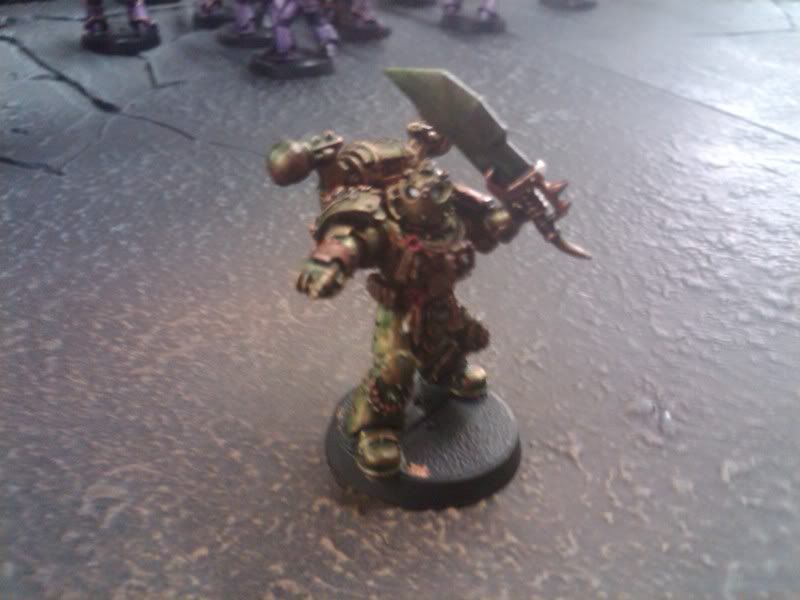 Chaos Plague Marines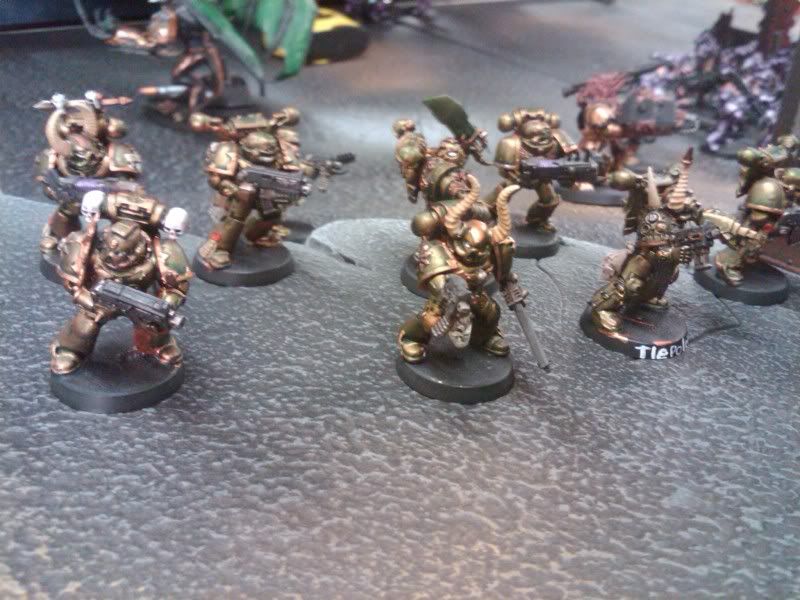 Chaos Noise Marines
(Didnt take picture of them)
Chaos Thousand Sons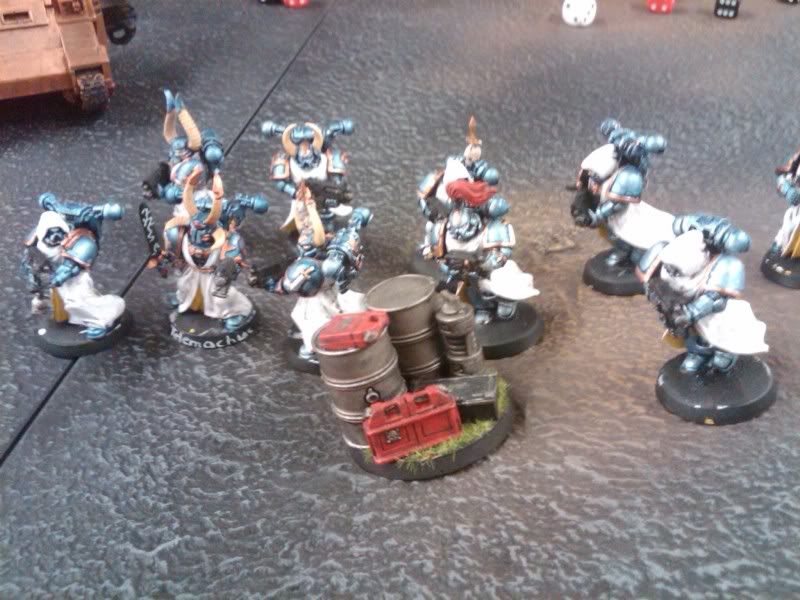 Chaos Khorne Berzerkers
OBLITERATORS!!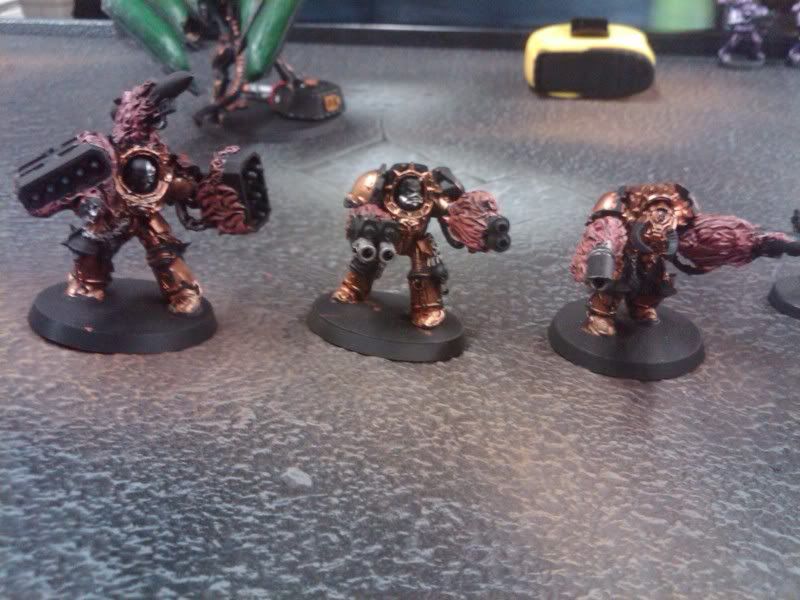 Annnnd some puppies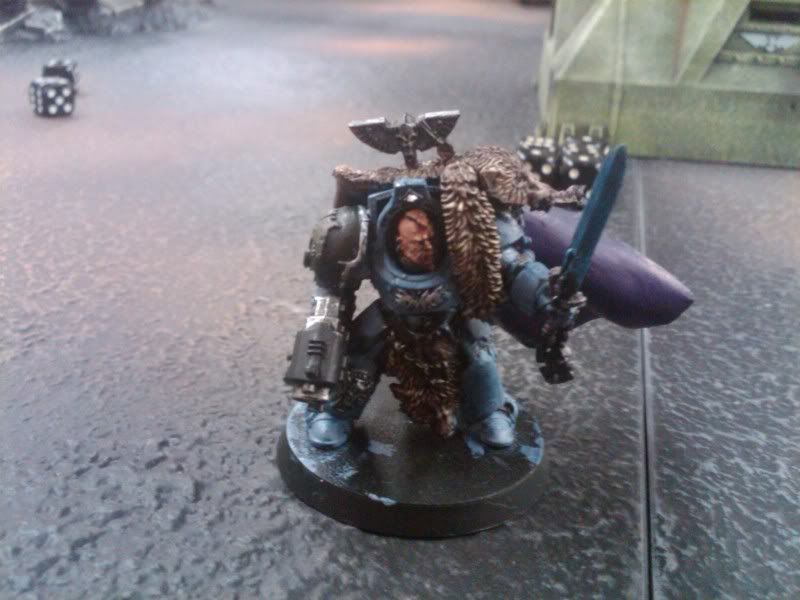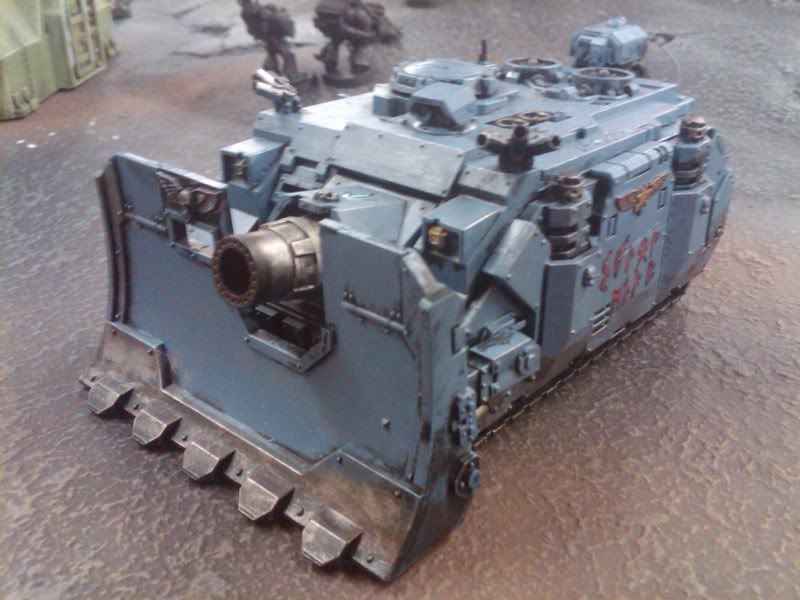 Nurgle Lord NEVER die! (Literally he didnt die at all and got NO wounds. And those termies died))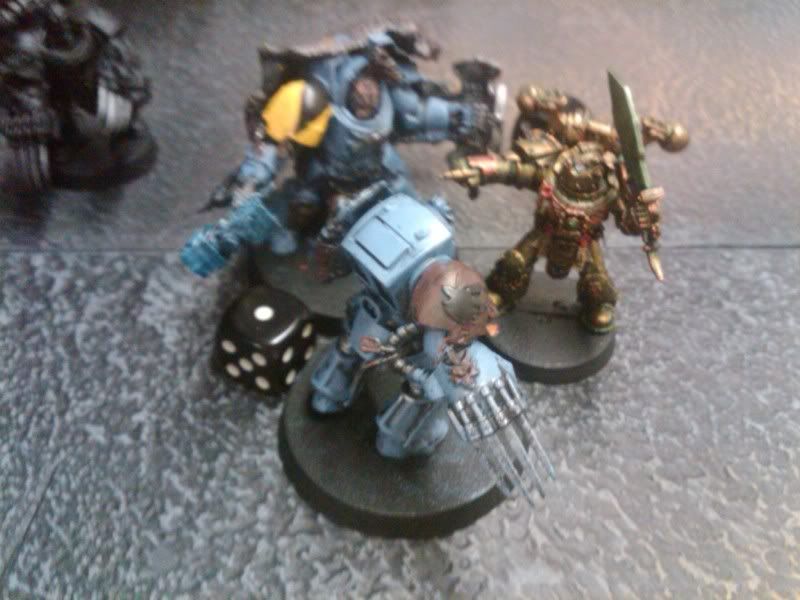 ------------------------------------------------------------
So yeah thats it. Ill have more pics up soon.